JMT IW Iron Worker Series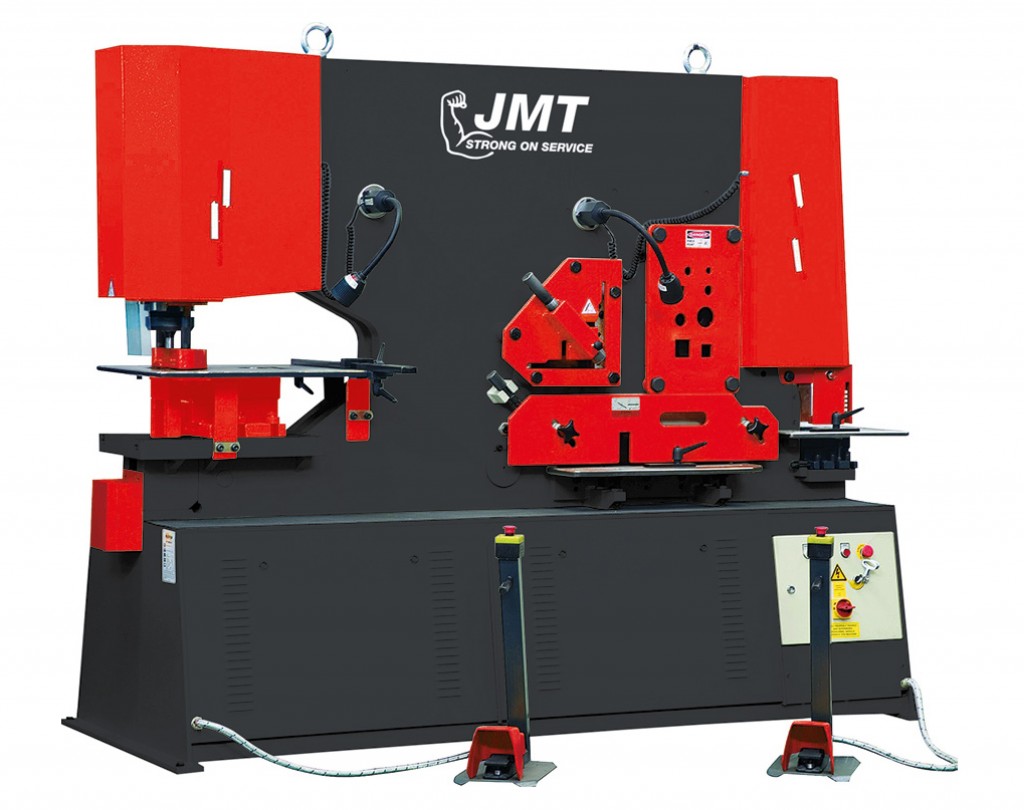 JMT IRON WORKER MACHINES
Ideal for cutting all range of angle, I beam and U-section, straight or 45 Multi station work enables punching, cutting, notching on the same machine. Double piston models allow two operators working (Punch + One Station) same time.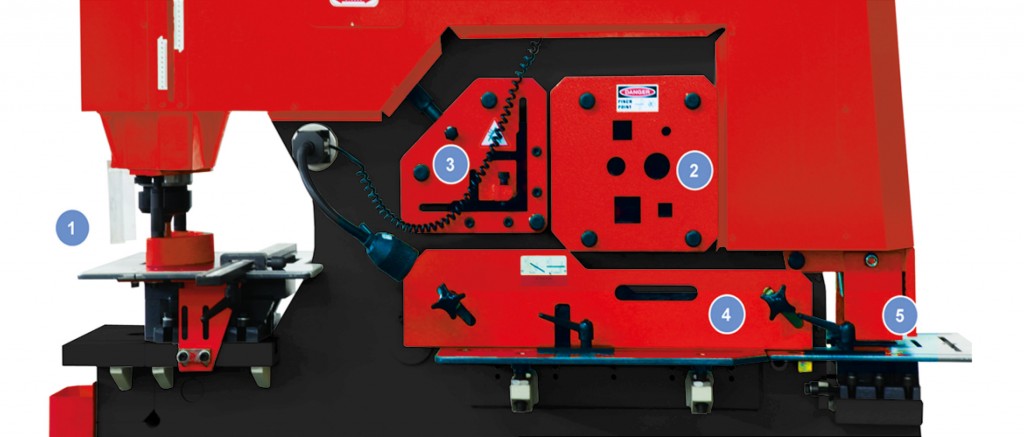 1 PUNCHING
The machine punches from 30 mm diameters (8 mm thickness) to 57 mm diameters (22 mm thickness) very efficiently. Punches and dies are easily changeable. We provide special punches at short notice.
2 STEEL BAR SHEARING
With this part of machine, squares from 25 mm to 55 mm and rounds from 30 mm diameters to 65 mm diameters can be cut very fast. By changing the blades you can also U-I or T sections. We provide special blades.
3 ANGLE SHEAR
Here with the help of special blades you can cut several types of 90° – 45° angle sections efficiently.
4 SHEET METAL SHEAR
With the long blade, you can do your daily shhet metal cutting works very fast.
5 NOTCHING
The machine comes with a rectangular notching tool which you can use for your notching works. We provide special notching tools for you notching works.