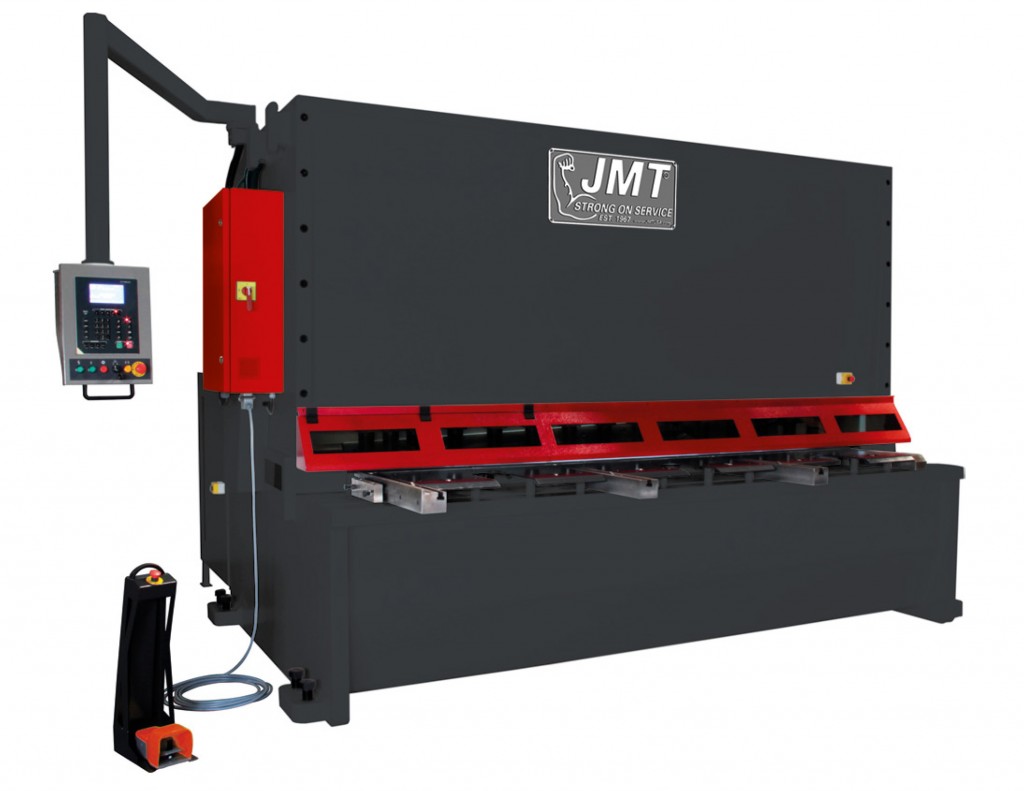 STANDARDS
– Variable rake design
– Cybelec DNC60 CNC Controller
– Motorized blade gap adjustment
– 1000mm powered ball screw back gauge
– 350mm throat depth with side guards
– Adjustable stroke length & digital counter
– Powerful material holddowns to prevents
sheets sliding during cutting action
– Front squaring arm with scale & support arms
– Front finger guards
– Cutting line illumination
– Ball transfer table and T-slots
OPTIONS
– Siemens OP7 S7-200 CNC Controller
– Hydraulic swing up back gauge
– Pneumatic rear support systems
– CNC Front Feeding System
– Anti twist system
– Front and rear sheet conveyor and
stacking system
– Oil cooling or heating system
– Bigger throat gaps
– Angle gauge (X1-X2)
HIGH PRODUCTIVITY and EFFICIENCY
Production time and after cutting the edge's surface precision are mostly important points for shear machine users. Therefore JMT VRS Series CNC Shear Machines are heavy duty strong machine designs for a long working life. The machine is easily programable CNC controller automaticly calculates and adjust the blade gap, backgauge position, cutting angle and stroke length simultaneously once data entered, by this solution stroke/per min. is significantly increased. The cutting angle automatically adjusts according to material & thickness up to 2,3 degrees to minimize twisting and after cutting the edge's surface precision.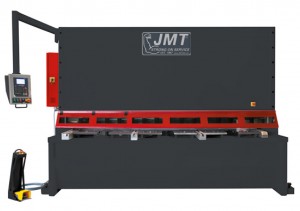 High quality stainless grade top and bottom blades. Top blade with two cutting edges and bottom blade with four cutting edges. 1 Meter flip up finger guards are combined with glass windows to adjust the plate before cutting.




Extention squaring arm & support Arms with ball transfer (Optional)
T-slotted front support arms with scale and flip-stop