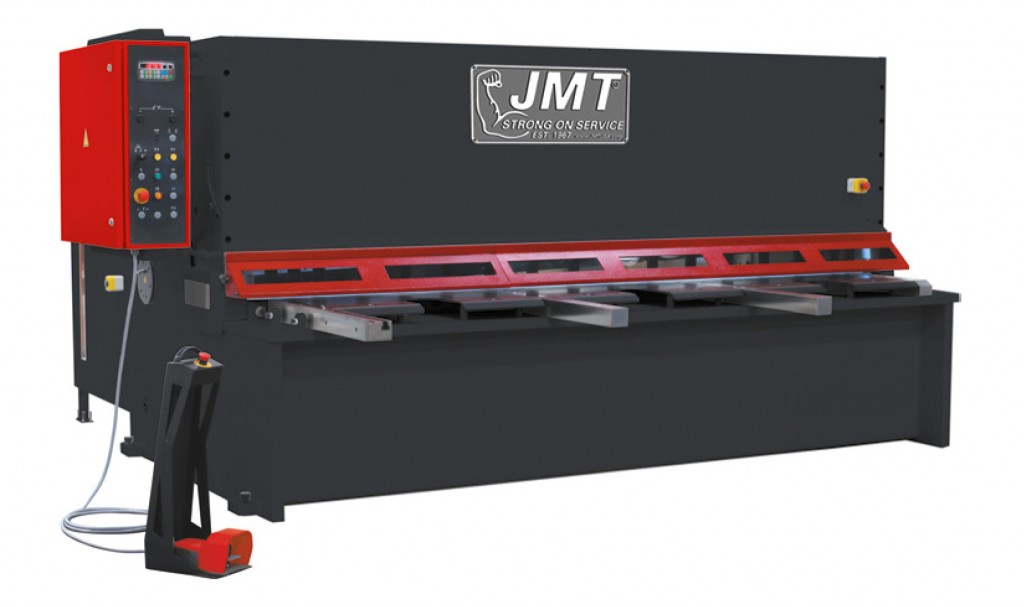 STANDARDS
– Swing beam design
– Digital readout controller
– Manual blade gap adjustment
– 1000 mm powered ball screw back gauge
– Adjustable stroke length & digital counter
– Powerful material holddowns to prevents sheets sliding during cutting action
– Front squaring arm with scale & support arms
– Front finger guards
– Cutting line illumination
OPTIONS
– Delem DAC310 or Cybelec CYBTOUCH
– Power blade gap adjustment
– Pneumatic rear support system
– Motorized blade gap adjustment
– Angle gauge
– Extended squaring arm & support arms with ball transfer
– Digital counter
– CE norm

High quality stainless grade top and bottom blades. Top blade with two cutting edges and bottom blade with four cutting edges.
1 Meter flip up finger guards are combined with glass windows to adjust the plate before cutting.




Extented squaring arm & support arms withball transfer (Optional)
T-slotted front support arms with scale and flip-stop
ECONOMIC and RELIABLE
SBS Shear Machines upper beam movements are wheeling in the middle of bedding. For this reason these machines are called swing beam shear machines. SBS Shear machines are very simple to use and can work in severe conditions and its choosen by semi-finished plates traders, steel construction productions and inelastic mass manufacturing companies. SBS Shear machines constitution allows you to use at dusty place or rigors of the weather. SBS Shear machines blade gap adjustment is manual depends on your plate thickness and blade angle is fixed for each model of SBS series shear machines top reach precision cutting results.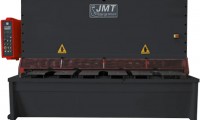 Pneumatic Sheet Support Systems (Optional)
Pneumatic sheet support system function is to prevent curving of the plate at the rear and holding the plate before cutting. When you complete the cutting pneumatic sheet support arms goes down to discharge the cut segment.by this solution we get exact backgauging dimensions precisely.